As children across the nation practice social distancing, the Bush Institute is sharing popular books that will help kindergartners to fifth graders stay engaged.
Across the nation, many kindergartners to fifth graders are staying home from school and practicing social distancing. During this time, encourage their imaginations, creativity, and education by reading a few of our favorites with them.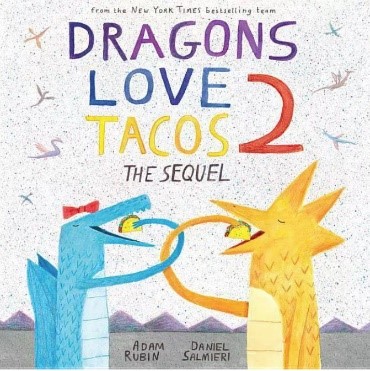 Dragons Love Tacos 2 by Adam Rubin
News alert! It has just been discovered that there are NO MORE TACOS left anywhere in the world. This is a huge problem because, as you know, dragons love tacos. If only there was a way for the dragons to travel back in time, to before tacos went extinct. Then they could grab lots of tacos and bring them back! It's the perfect plan, as long as there's no spicy salsa. You remember what happened last time . . .
Thank You, Omu! By Oge Mora
Everyone in the neighborhood dreams of a taste of Omu's delicious stew. One by one, they follow their noises toward the scrumptious scent. And one by one, Omu offers a portion of her meal. Soon the pot is empty. Has she been so generous that she has nothing left for herself?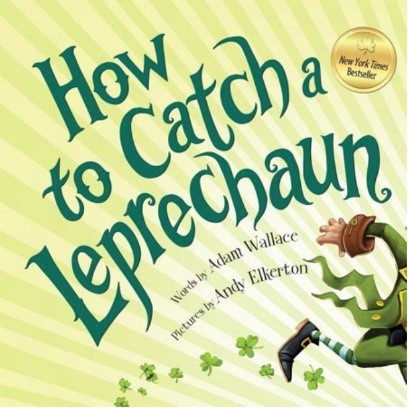 How to Catch a Leprechaun by Adam Wallace
You've been planning night and day, and finally you've created the perfect trap! Now all you need to do is wait. Is this the year you'll catch the leprechaun? Start a St. Patrick's Day tradition with this fun and lively children's books. How to catch a leprechaun? It's tougher than you think! He'll turn your whole house upside down. He's quicker than a wink!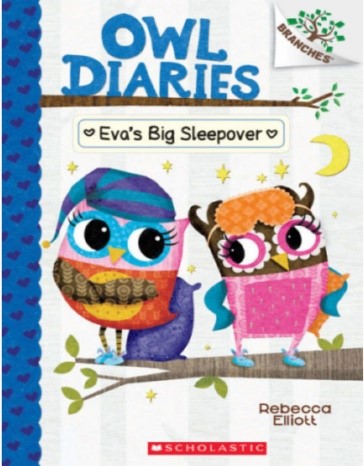 Owl Diaries: Eva's Big Sleepover by Rebecca Elliot
It's almost Eva's birthday, and she can't wait for her super-social sleepover. But one of her friends, Sue, doesn't seem to want to come. It won't be right without her there! Does Sue really not want to come? Or could she be having first-sleepover jitters? Eva will need to help Sue tackle her fear in time for the big party!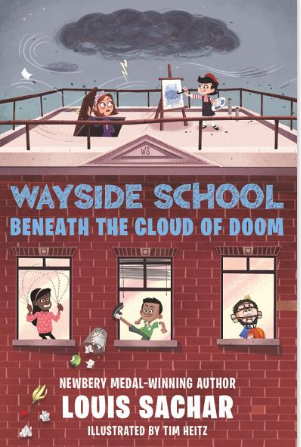 Wayside School: Beneath the Cloud of Doom by Louis Sachar
Welcome back to Wayside School! Your favorite students and teachers are all here. That includes Sharie, who loves her striped-and-spotted umbrella more than anything; Kathy, who has a bad case of oppositosis; Jason, who has to read the longest book in the world; and the rest of Mrs. Jewls's class on the thirtieth floor, who are busily collecting toenail clippings.
Everyone is scrambling to prepare for the all-important Ultimate Test, but meanwhile, there is a mysterious Cloud of Doom looming above them…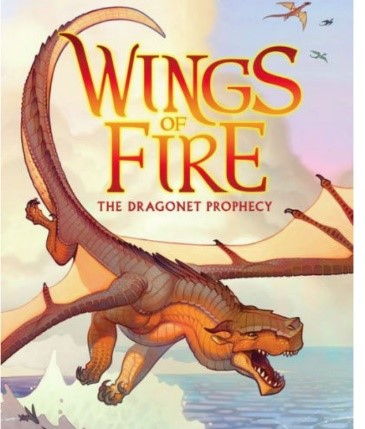 Wings of Fire: The Dragonet Prophecy by Tui T. Sutherland
Clay and his friends have grown up under a mountain, secretly raised by the Talons of Peace to fulfill a mysterious prophecy. The five young dragons are destined to end the war that's been raging between the tribes of Pyrrhia – but how they'll do this, none of them knows.
But not every dragonet wants a destiny. When one of their own is threatened, Clay and his friends decide to escape. Maybe they can break free and end the war at the same time – or maybe they'll risk everything…
The Baby-Sitters Club adapted by Raina Telgmeier
Kristy, Mary Anne, Claudia, and Stacey are best friends and founding members of The Baby-sitters Club. Whatever comes up – cranky toddlers, huge dogs, scary neighbors, prank calls – you can count on them to save the day. Baby-sitting isn't always easy, and neither is dealing with strict parents, new families, fashion emergencies, and mysterious secrets. But no matter what, BSC have what they need most: friendship.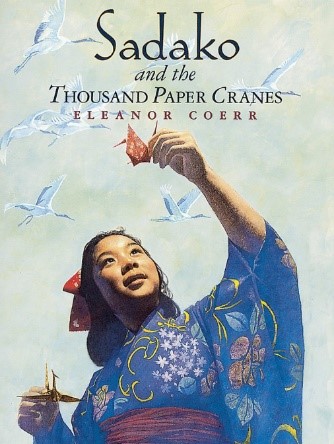 Sadako and the Thousand Paper Cranes by Eleanor Coerr
Two-year old Sadako Sasaki was living in Hiroshima when the atom bomb was dropped. Sadly, ten years later, she was diagnosed with leukemia, also known as "atom bomb disease." There is a Japanese legend that says that if a sick person folds 1,000 paper cranes, the gods will make her well again. Sadako spent long hours in bed, folding paper cranes, and never giving up that hope. When Sadako had folded six hundred and forty-four cranes, and they hung above her bed on strings, her classmates folded the rest.
Today there is a memorial in Hiroshima Peace Park dedicated to Sadako. Children come there and leave paper cranes they make in her honor.