Through our three Impact Centers -- Domestic Excellence, Global Leadership, and our Engagement Agenda -- we focus on developing leaders, advancing policy, and taking action to solve today's most pressing challenges.
Bush-Cheney Alumni
For hotel recommendations and special rates, please visit bushcenter.org/hotels.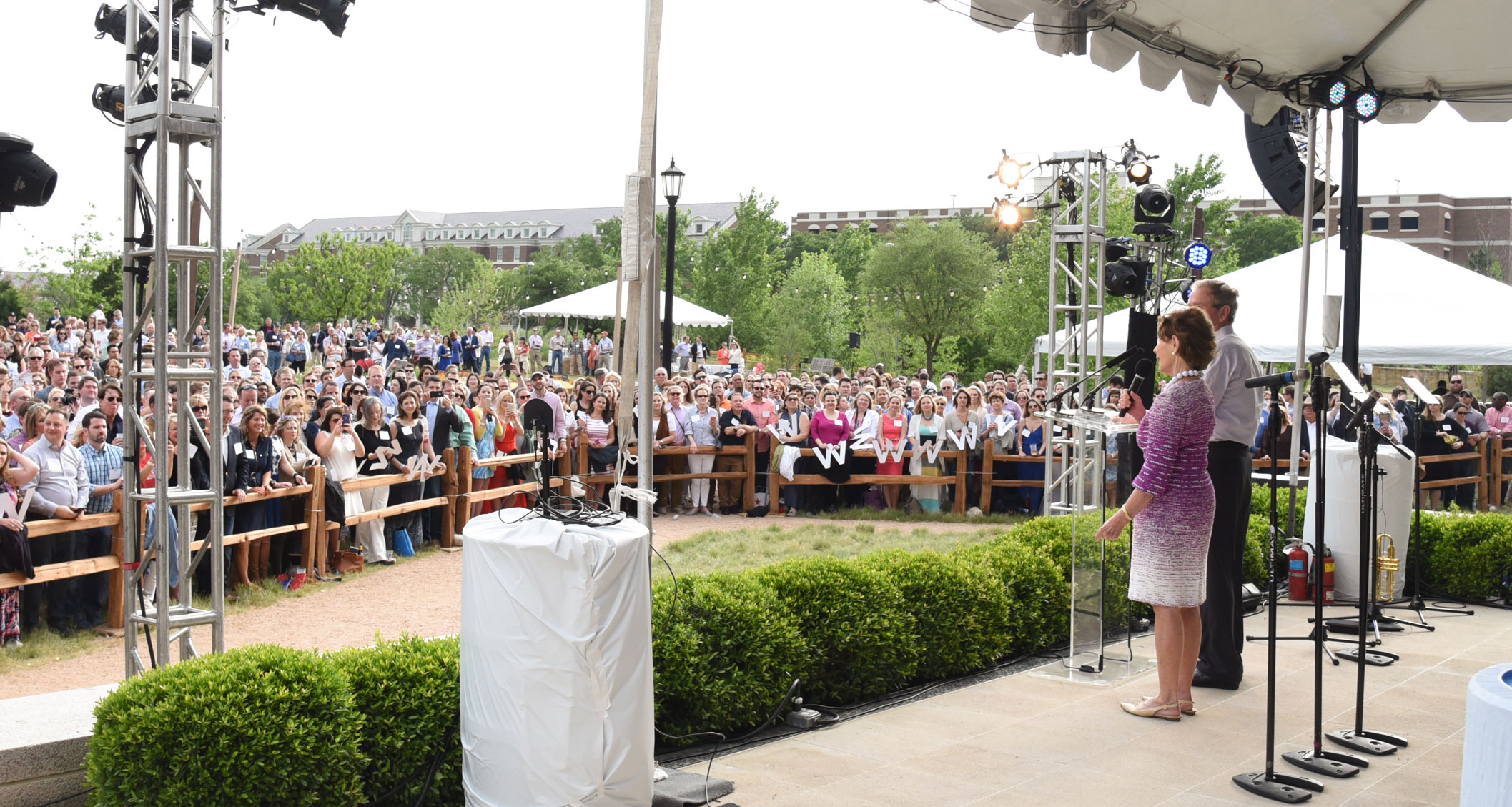 If you served in the Bush Administration as a full-time or part-time political appointee, full-time campaign staff, or volunteer White House advance representative, we want to stay in touch. If you served in the Bush Administration and have not yet registered as an alumnus with the Bush Center, please contact us to register today.
We hope you will join us at one of the special events designed to keep you connected to the George W. Bush Presidential Center, to President and Mrs. Bush, and to your esteemed colleagues.
2019 BCA REUNION
SATURDAY, SEPTember 7 IN WASHINGTON, D.C.
President and Mrs. George W. Bush, Vice President and Mrs. Dick Cheney, along with Reunion Honorary Co-Chairs Joshua Bolten, Andrew Card and the Bush Center team, welcomed Bush-Cheney Alumni to the 2019 Bush-Cheney Alumni Reunion in Washington, D.C.
Regional Events
We are excited to work with Bush-Cheney Alumni in select cities around the country to host regional events. Watch your e-mail inbox and the monthly Blue Goose e-newsletter for information and invitations from chapters representing Austin, Charlotte, Central & North Florida, Dallas/Forth Worth, Houston, Los Angeles, New York, San Francisco, Tampa Bay, Washington, D.C. and more.
Online directory
Keep in touch with fellow Bush-Cheney Alumni and ensure your contact is up-to-date through the online Bush-Cheney Alumni directory.
Museum Admission
Bush-Cheney Alumni receive two complimentary tickets for museum admission per year.