As children across the nation practice social distancing, the Bush Institute is sharing popular books that will help middle schoolers remain engaged.
Across the nation, many middle schoolers are staying home from school and practicing social distancing. Books are an opportunity to use imaginations and creativity. Here are some of our favorite reads we recommend sharing with your middle schoolers.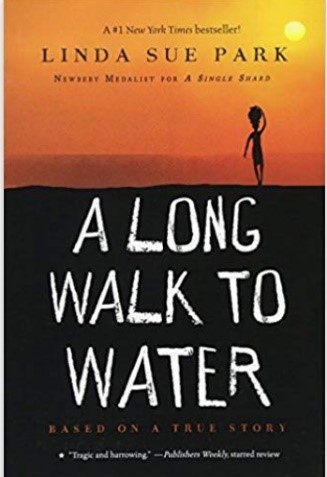 A Long Walk to Water: Based on a True Story by Linda Sue Park
A Long Walk to Water begins as two stories, told in alternating sections, about two eleven-year-olds in Sudan, a girl in 2008 and a boy in 1985. The girl, Nya, is fetching water from a pond that is two hours' walk from there home: she makes two trips to the pond every day. The boy, Salva, becomes one of the "lost boys" of Sudan, refugees who cover the African continent on foot as they search for their families and for a safe place to stay. Enduring every hardship from loneliness to attack by armed rebels to contact with killer lions and crocodiles, Salva is a survivor, and his story goes on to intersect with Nya's in an astonishing and moving way.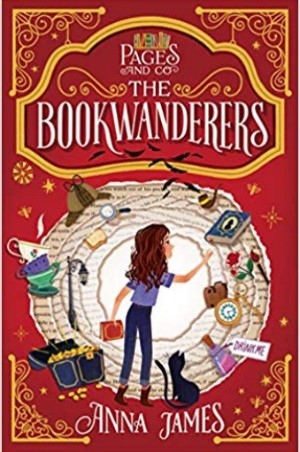 The Bookwanderers by Anna James
Since her mother's disappearance, eleven-year-old Tilly Pages has found comfort in the stories at Pages & Co. her grandparents' bookshop. But when her favorite characters, Anne of Green Gables and Alice from Wonderland, start showing up at the shop, Tilly's adventures become very real. Not only can she follow Anne and Alice into their books, she discovers she can bookwander into any store she chooses. Tilly's new ability leads her to fun and exciting adventures, but danger may be lurking on the very next page…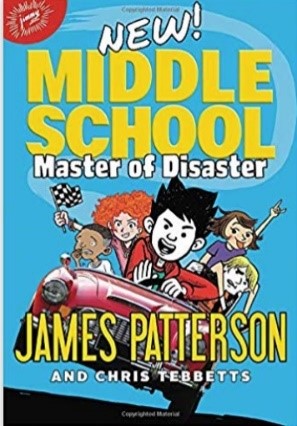 Middle School: Master of Disaster by James Patterson
Rafe and Jimmy, two misunderstood "troublemakers," are finally up to something good. They're in charge of a huge celebration of books and reading – but when a small issue snowballs into a big problem that threatens to derail the whole event, they need to work fast to keep things on track!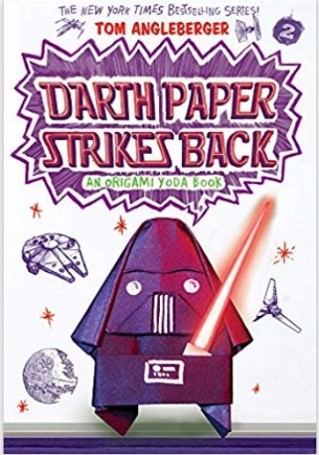 Darth Paper Strikes Back: An Origami Yoda Book by Tom Angleberger
It is a dark time at Ralph McQuarrie Middle School. After suffering several Origami Yoda related humiliations, Harvey betrays Dwight, getting him suspended from school by Principal Rabbski. Origami Yoda pleads with Tommy and Kellen to save Dwight by making a new case file – one that will show Dwight's presence benefits the school. The McQuarrie Middle School gang gets to work, but Harvey has a secret plan that could make Dwight's suspension permanent.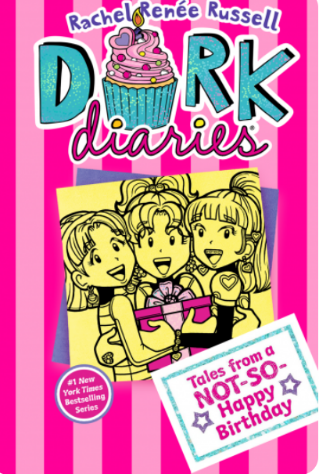 Dork Diaries: Tales from a Not-So Happy Birthday by Rachel Renee Russell
Nikki and her BFF's Chloe and Zoey are planning a birthday party of epic proportions! There's just one problem—Nikki's mom says no way to the budget they need to make it happen. Nikki's ready to call the whole thing off, but some surprising twists might take that decision out of her hands, and help comes from the person Nikki would least expect. One way or another, this will be a birthday that Nikki will never forget!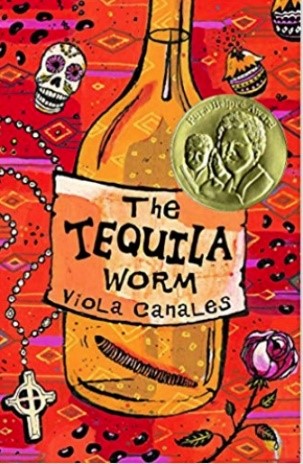 The Tequila Worm by Viola Canales
Sofia comes from a family of storytellers. Here are her tales of growing up in the barrio, full of the magic and mystery of family traditions: making Easter cascarones, celebrating el Dia de los Muertos, preparing for quinceañera, rejoicing in the Christmas nacimiento, and curing homesickness by eating the tequila worm. When Sofia is singled out to receive a scholarship to an elite boarding school, she longs to explore life beyond the barrio, even if it means leaving her family to navigate a strange world of rich, privileged kids. It's a different mundo, but one where Sofia's traditions take on new meaning and illuminate her path.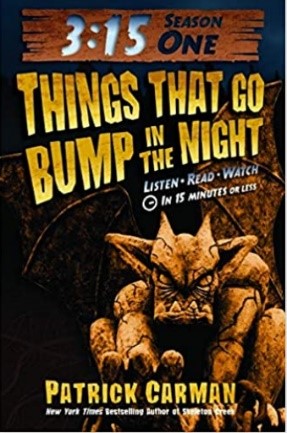 3:15 Season One: Things That Go Bump in the Night by Patrick Carmen
Read, watch, and listen to each chilling story in 15 minutes or less! 3:15 means several things. It's a time when things go bump in the night. A place where spooky stories find a home. A feeling… that chill running down your spine.
It means 10 terrifying tales that you'll experience in 3 parts: A frightful audio introduction. Several spooky pages of text. And a creepy video conclusion you can watch online. All in in 15 minutes or less!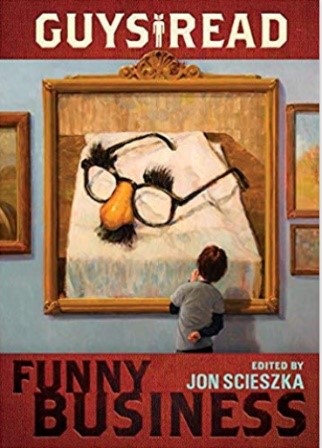 Guys Read: Funny Business edited by Jon Scieszka
Funny Business, the first volume in Jon Scieszka's Guys Read Library of Great Reading, features ten short stories guaranteed to delight, amuse, and possibly make you spit your milk in your friend's face. There's something for everyone in this collection of short stories from some of the funniest writers around. Authors include Mac Barnett, Eoin Colfer, Christopher Paul Curtis, Kate DiCamillo & Jon Scieszka, Paul Feig, Jack Gantos, Jeff Kinney, David Lubar, Adam Rex, and David Yoo with illustrations by Adam Rex.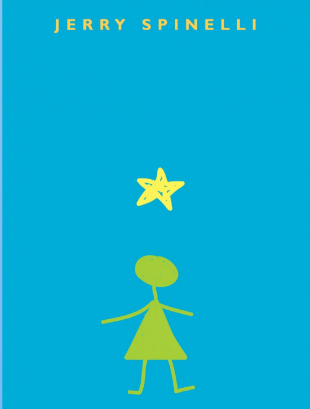 Stargirl by Jerry Spinelli
Stargirl. From the day she arrives at quiet Mica High in a burst of color and sound, the hallways hum with the murmur of "Stargirl, Stargirl." She captures Leo Borlock' s heart with just one smile. She sparks a school-spirit revolution with just one cheer. The students of Mica High are enchanted. At first.
Then they turn on her. Stargirl is suddenly shunned for everything that makes her different, and Leo, panicked and desperate with love, urges her to become the very thing that can destroy her: normal. In this celebration of nonconformity, Newbery Medalist Jerry Spinelli weaves a tense, emotional tale about the perils of popularity and the thrill and inspiration of first love.