An Off the Record Conversation with Jay Leno
On March 10, 2020, in front of a sold-out auditorium and overflow room, Bush Center CEO Ken Hersh sat down with Jay Leno to talk about the role of humor in our democracy and the impact that late-night talk shows have had on the political landscape. Leno shared his long history as host of The Tonight Show where he had the pleasure of interviewing several sitting presidents as well as presidential candidates. It was a fun-filled evening reviving old memories and sharing some laughs.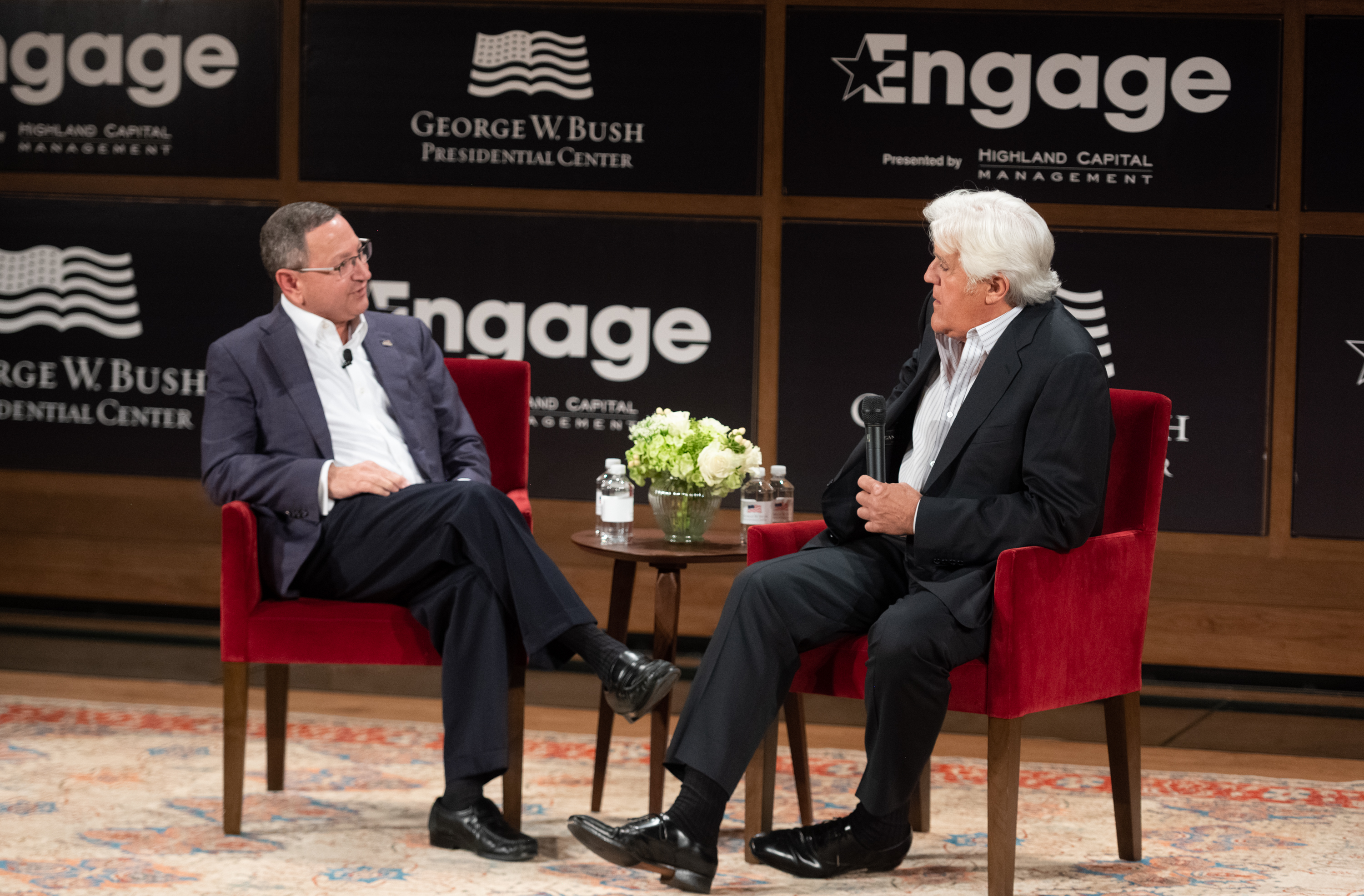 Leno was quick to highlight that these interviews served to humanize the people running for or serving in our nation's highest office – a real litmus test for the American people to gauge the character of those individuals. He talked about his approach to his interviews, sharing his goal was always to be humorous without being mean. Sarcasm and parody were in his arsenal, and simply enjoying the company of these public servants.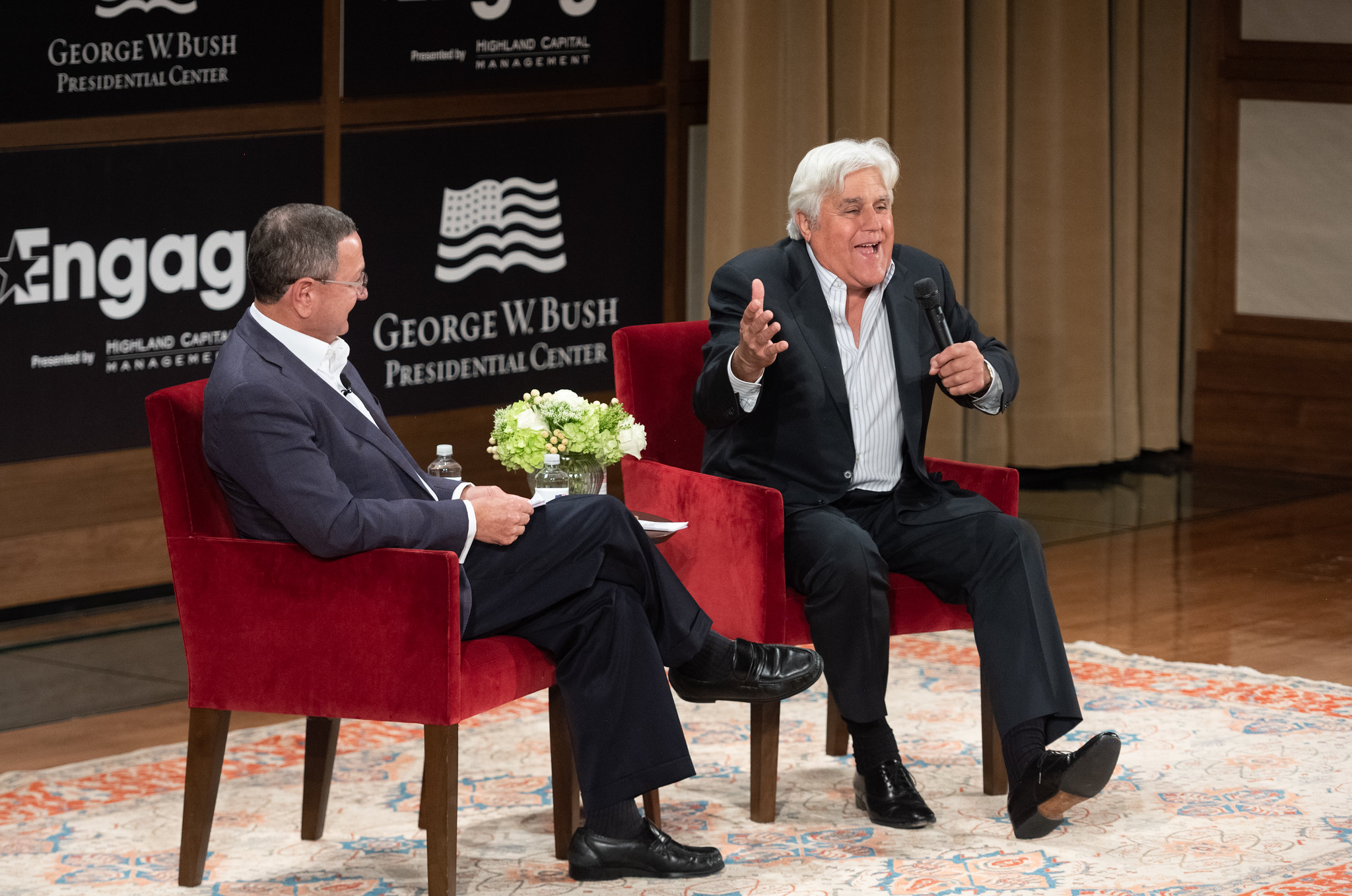 He highlighted some flashback moments about these interviews; even President Bush was not spared. President Bush watched the interview from the front row of the auditorium, adding to the lighthearted feel of the evening.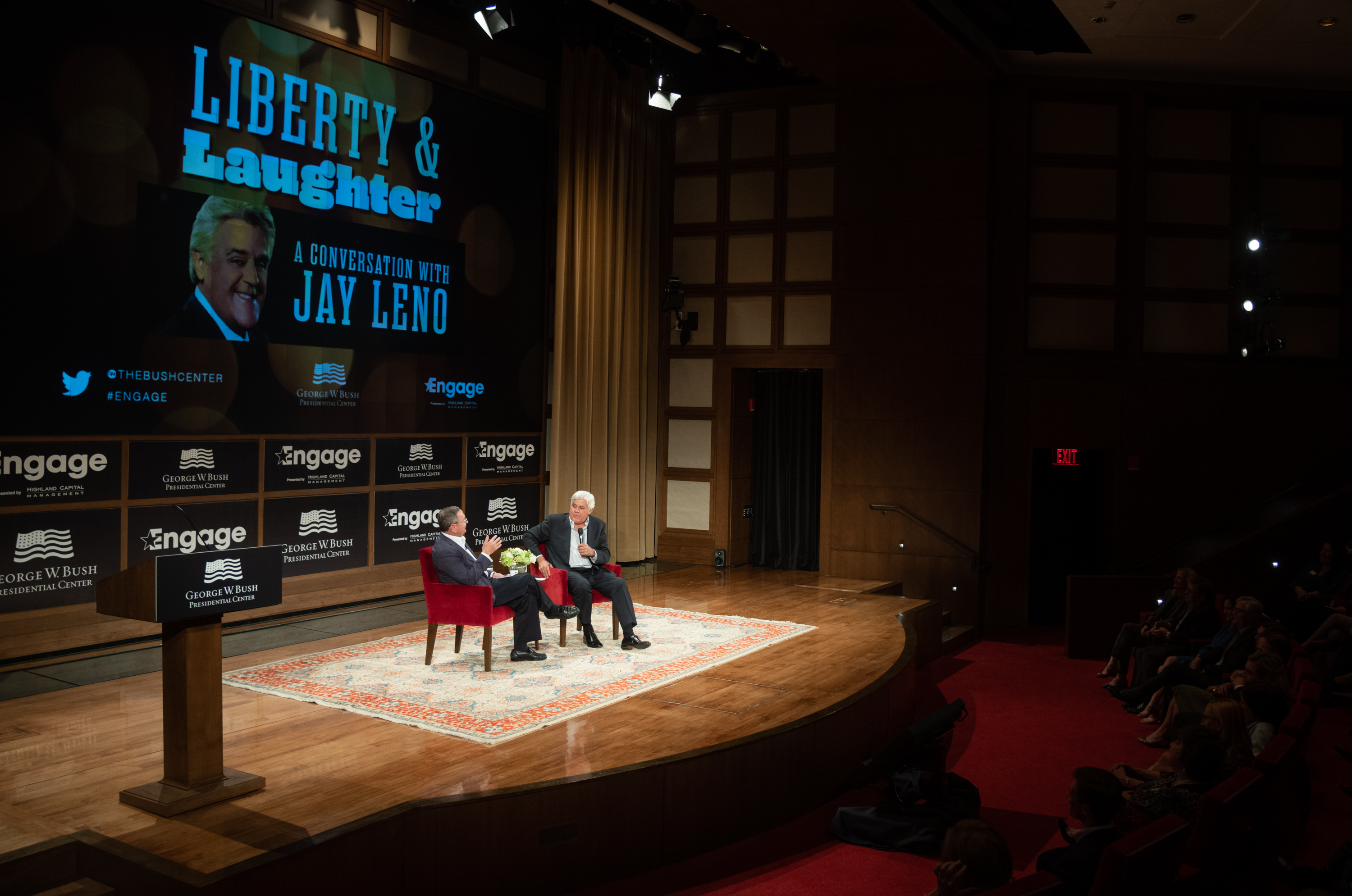 This Engage at the Bush Center, presented by Highland Capital Management event was the official kick-off of the special exhibit in the museum entitled, Liberty & Laughter – The Lighter Side of the White House. Although the exhibit is currently closed as part of the COVID-19 shutdown, we are hopeful to welcome visitors to the exhibit in the fall. Please follow the updates on Bushcenter.org for detailed information on the exhibit.