×
Fill out the brief form below for access to the free report.
People of Courage
Bush Institute's Jieun Pyun reflects on module two of the Liberty and Leadership program and discusses how the scholars are improving living conditions for people in Burma.
You are people of courage.
President George W. Bush to 23 young leaders from Burma
Burma is a country in Southeast Asia that is transitioning to democracy and hoping to achieve greater peace and prosperity. In its path forward, the country needs courageous people fighting against the odds and united under a shared vision of democracy. Our 23 scholars who visited the United States in October to participate in the second module of the Liberty and Leadership Program (LLP) are among those courageous people leading the country's transition.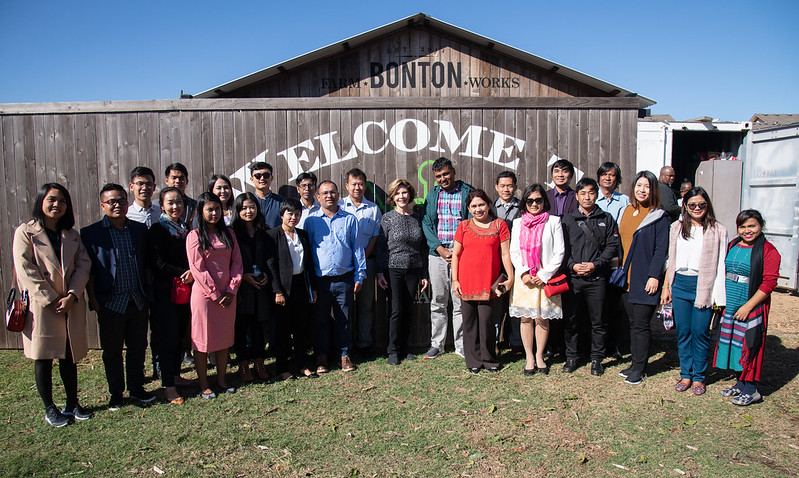 Liberty and Leadership Scholars are fighting against brutal and powerful military.
Even after a civilian government took office in March 2016, the military maintains significant influence over Burma's politics and economy. The constitution guarantees them a quarter of the parliamentary seats, giving the military veto power over any constitutional change. They also have control over key ministries including the country's security and police forces. In addition to this political power, the Burmese military dominates the country's economy.
During the scholars' time in Dallas, they discussed civil-military relations to better understand how armed forces behave in a democratic society. They discussed the importance of civilian control over the military and its role as a public servant—existing to protect its people from external threats, not instigate internal strife. When our scholars visited Washington, D.C. for an advocacy trip, they asked for the United States' leadership to put more pressure on the Burmese military, to hold them accountable, and to dismantle their economic ties and arms trade with other nations.
Scholars are standing up against their military's half-century-long repression to plant the seeds of civil-military reform in Burma. They are educating the country's youth to be the next generation of civil society leaders, leading efforts to change the existing military-drafted constitution as policy makers, and reporting on the military's wrongdoings.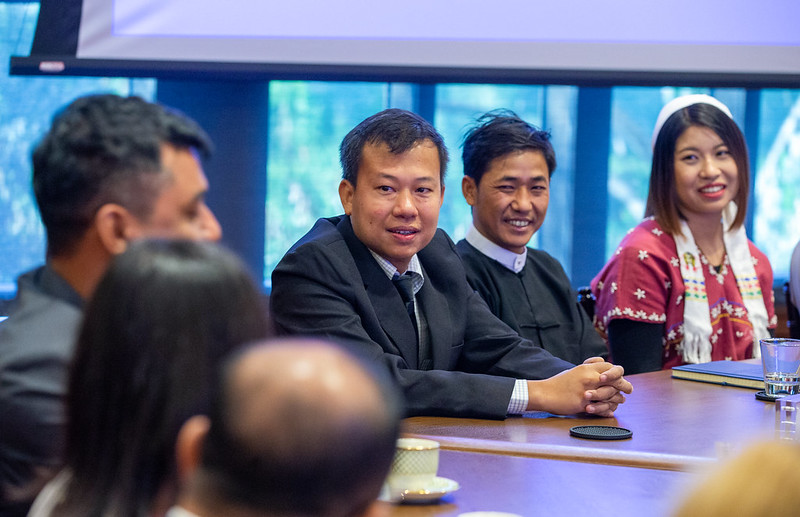 Liberty and Leadership Scholars are speaking up against ethnic conflicts and discrimination toward ethnic minorities.
Burma has more than 135 ethnic groups and ongoing ethnic conflicts create obstacles to utilizing its rich ethnic and religious diversity for the good of the country. Atrocities against the Rohingya, a Muslim ethnic minority group based in Burma's Rakhine State, and armed conflicts in the country's northern Shan and Kachin States, are harming Burma's fragile democracy.
Since August 2017, more than 700,000 Rohingya refugees have fled from Rakhine to Bangladesh to escape persecution and attacks by the military. Long subject to discrimination and isolated in Burmese society, the Rohingya have lost their homes, lands and basic human rights in the process. In 2018, the United Nations described the Rohingya situation as the world's fastest growing refugee crisis and the military offensive in Rakhine as a "textbook example of ethnic cleansing."
Throughout the country, discrimination and marginalization against ethnic groups are widespread. Ethnic people are discouraged from using their ethnic names and language, practicing their religion and culture, and getting married to someone outside their ethnicity and religion. Some ethnic groups, like the Rohingya, have restrictions on freedom of movement, which is a fundamental human right. This systematic discrimination reduces ethnic people to second class citizens who fear losing their identities and traditional cultures.
Our scholars are representing more than ten different ethnic groups in the country, including the Rohingya, Ta'ang, and Zomi minorities. They are from ten different regions including Shan, Kachin and Rakhine. In the United States, the scholars studied and lived together for three weeks discussing their country's most pressing challenges including ethnic conflict, growing nationalism and racism. Together, they overcame differences and united under a shared vision of a more prosperous and democratic Burma.
Beyond these examples of modeling greater national unity and tolerance, our scholars are mobilizing the community and improving living conditions for people in Burma. They are working to open schools for street children, advising parents on child nutrition, and educating first-time voters ahead of next year's general election. Our scholars prove President Bush's assertion that Liberty and Leadership is the program for courageous people.