The George W. Bush Presidential Library and Museum Closed During Government Shutdown
October 1, 2013
2 minute Read
by Sally McDonough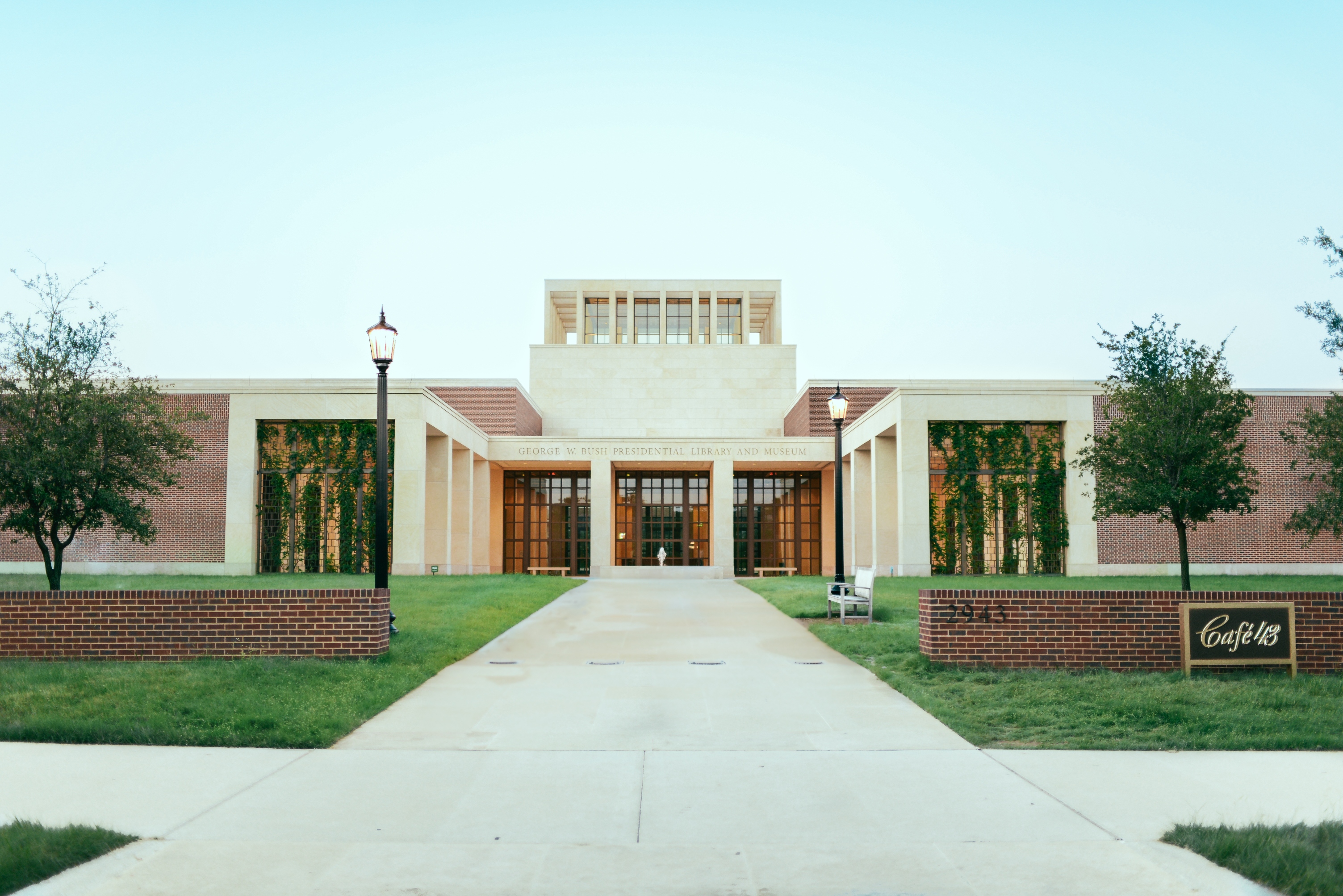 Public tours of the George W. Bush Presidential Library and Museum, the federal government-run part of the George W. Bush Presidential Center complex, are canceled during the government shutdown. The research room will also be closed during the government shutdown. Other components of the Bush Center, including Café 43, the Museum Store and the George W. Bush Institute, remain open during their normal operating hours.
Individuals and groups that purchased Museum tickets online will be automatically refunded the full price if the Museum is closed on the day of their scheduled tour. The automatic refund will happen on the first day that the government re-opens. No further action is required of the guest to get the refund. Individuals who have purchased tickets from October 1 through October 14 have been contacted via email address on record.
Previously scheduled rental events will continue as planned. If the rental event was scheduled to include a tour of the exhibit, the amounts paid toward Museum admission will be refunded.